1947 Intake

Thanks to Peter Beadle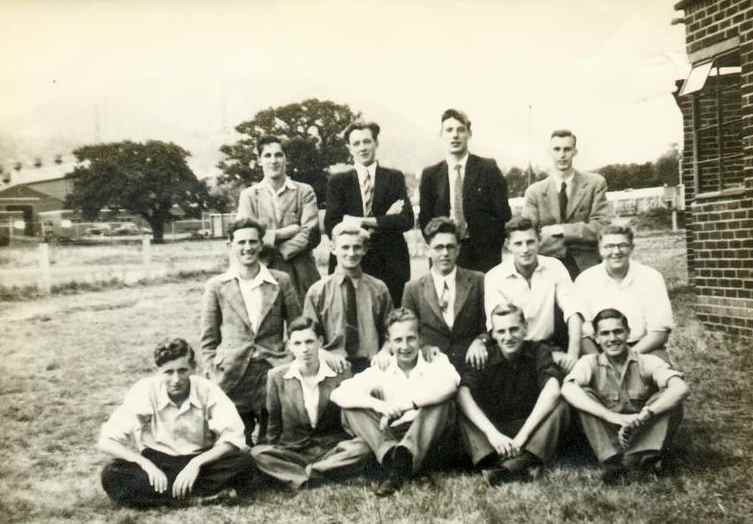 It was taken outside the Common room at Geraldine Staff Club soon after we arrived in Sept. 47.
Our rooms were at the back right of the picture.
You can see EU & Guard House in the Left Background.
The names along the rows are as follows L to Right
Rear John Barker, Dick Davies, Geof Croft, Courtnay Rowe
Centre Terry Snowball, Bob Dean, Alex McLeod, Norman Prior, Ken Hayter
Front Peter Beadle, Eric Moores, Ron Long (dec), Jim Cudworth, Peter Bunn.


Photos or stuff like this will be welcome. Please email it in jpg, gif or similar format.