1955-60

Thanks to Com Payne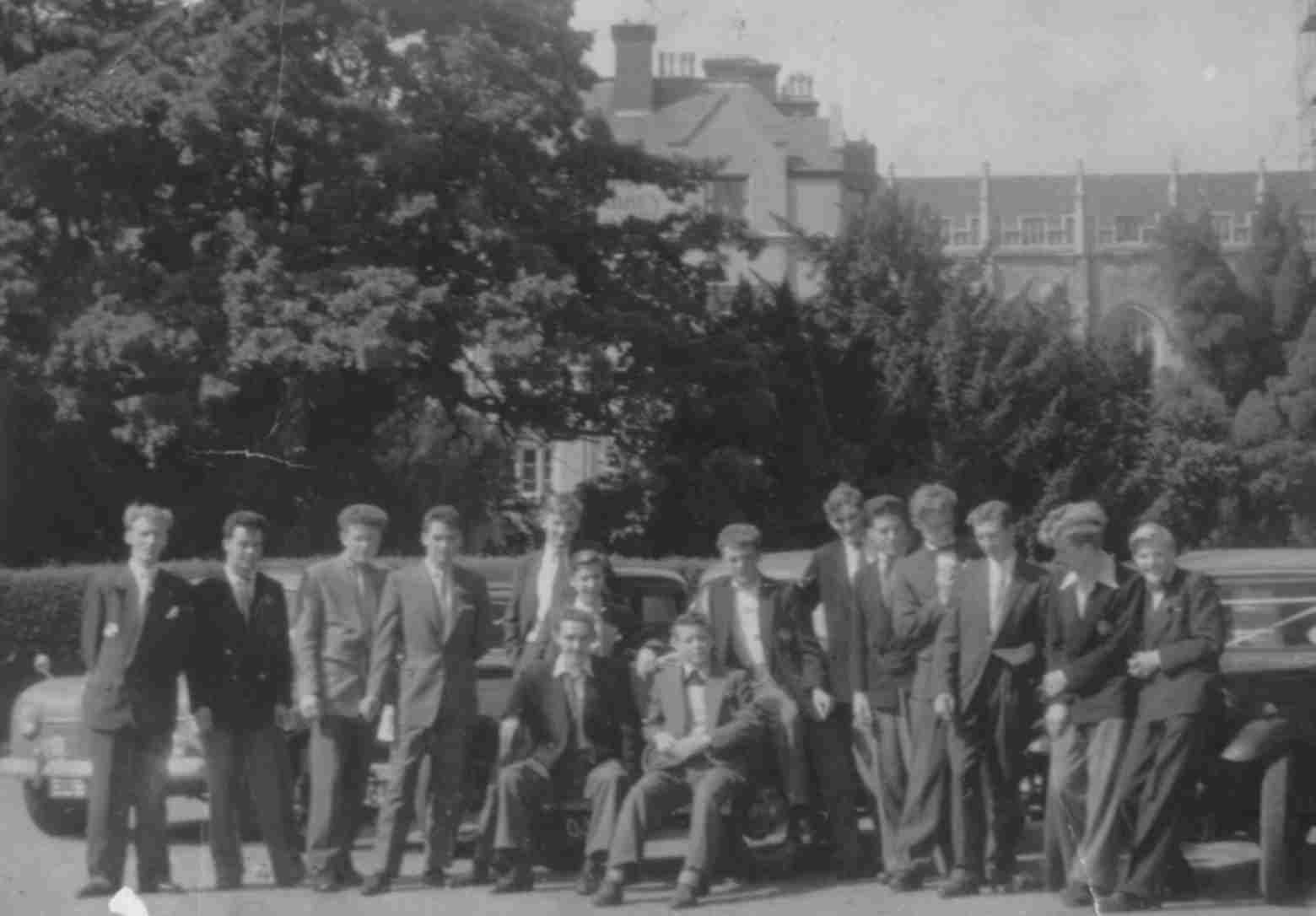 The names of the 55-60 intake, are from left to right:-
Bob Yarnold (Dcd), Peter Todd, John McCarthy, John Dowell, Terry Cryer,
Brian Oldfield, John Booker, Evan Griffiths, Peter Woodger, Chris George,
John Butts, John Milne, Alan Storer, Reg Powell, Ralph Rayner

Missing from the photo are:- Alan Robinson, Com Payne, Michael Long, Reg Parfitt,
Frankie Horne, Bob Bateman, John Knight, Barry Spinks.

The group had just been to John (Sambo) Knight's Wedding


Photos or stuff like this will be welcome. Please email it in jpg, gif or similar format.