PICTURE FROM 1954-5.
Thanks to Neil Mytton and Brian Hughes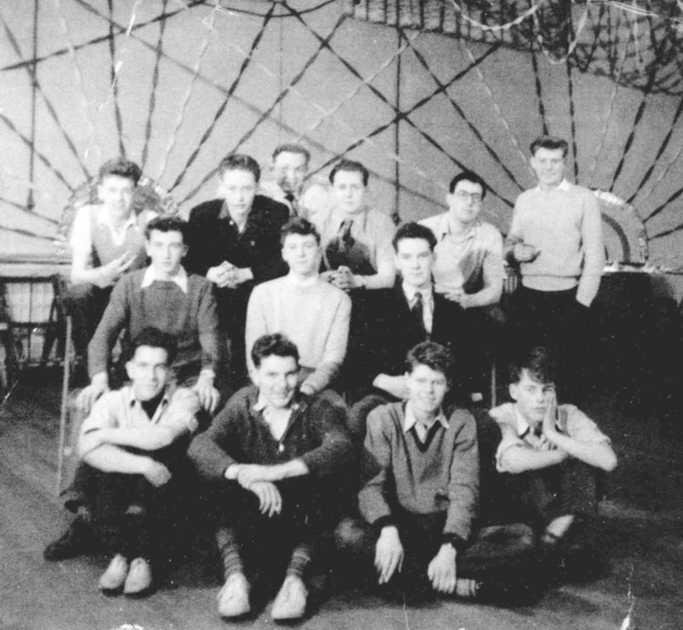 Back row: ?,?,?, ROGER HEARD, NORMAN SAVAGE and JOHNNIE WOOD. Middle row: BRIAN HUGHES, NEIL MYTTON, ? Front row: JIM MOCKLER, COLIN BARNES, PETE TYSON, ?. "The photo was taken in Park View ballroom, probably at a Christmas-time by all the decorations in the background and I would estimate the year to be 1954 or 1955. : BH "
Photos or stuff like this will be welcome. Please email it in jpg, gif or similar format.