1997 REUNION
(Thanks to Peter King)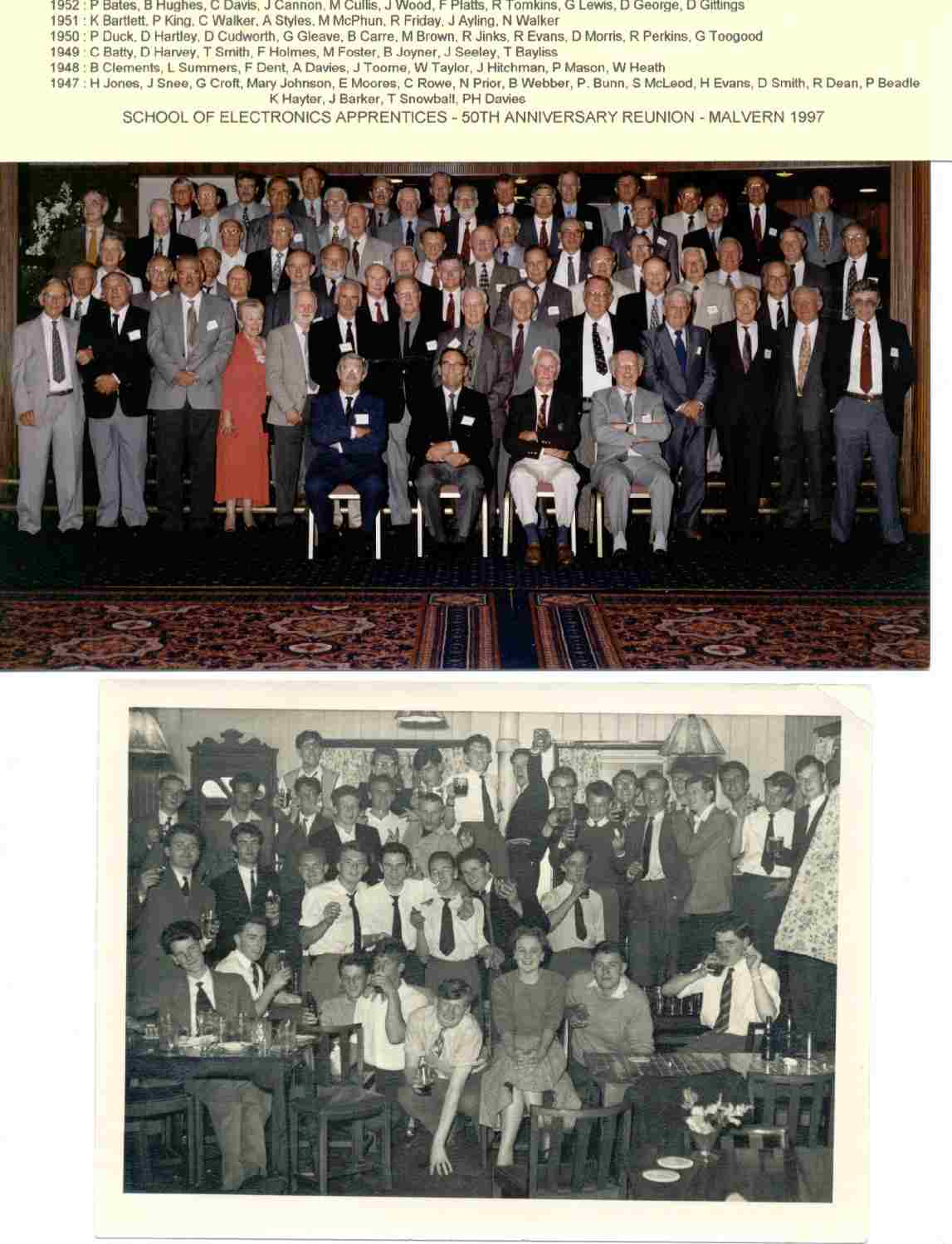 A cutting from the Gazette around 1980 referring to the brochure I still have
from the County Hotel. This became the Park View Hostel in 1952, when I became
one of the first intake to live there.
I can't recall when the School of Electronics became the College of Electronics,
but it was before 1956.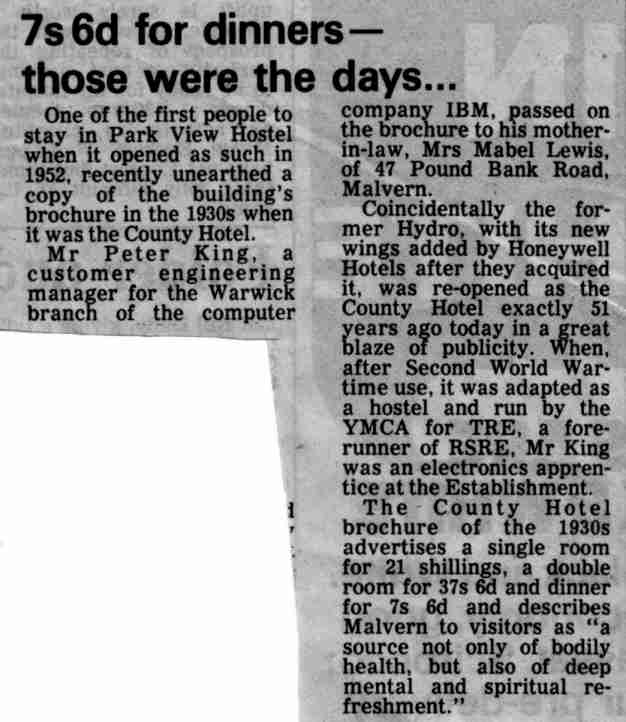 Photos or stuff like this will be welcome. Please email it in jpg, gif or similar format.