59 HND & FORD 8 !
(Thanks to Peter Prest)
I was on the first HND course starting in '59. I've sent you my details including a list of all the others in my group.
I also remember some of the '60 entry: Philip Treseder,Chris Escritt,
Derek Adams, Pete Theobald, Pete Williams? plus some others whose names I've
forgotten but may return to me, and of course lots of others from the other
courses whose names you already have.

Apart from my year the photos include Tony Woodliffe
and Dave Duck, although looking at them, they may sue me!

.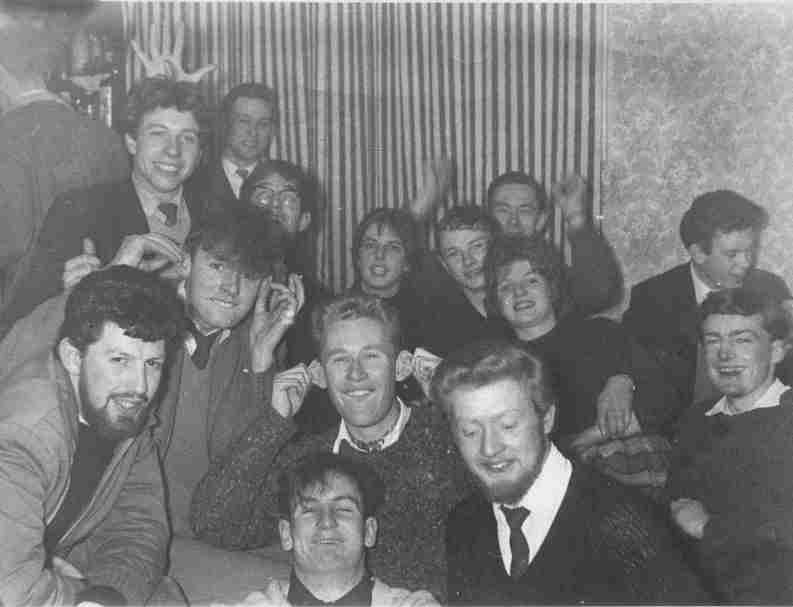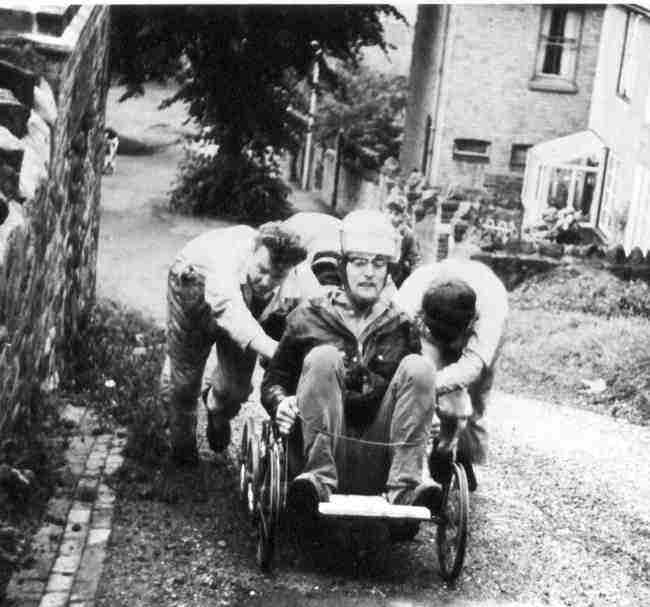 Being aware that our life-style had not prepared us for this strenuous
event, Stu and I decided that outrageously blatant cheating was required.
We therefore organised a van to take us over part of the route, and a series of
'pushers' at strategic points. Despite this, an athlete (Chris Batchelor I
think) still won!! However we did receive a barrel of beer as a 'special'
prize. Nevertheless retribution followed, as while I was carrying it up the
hill for an impromtu celebration, I stumbled and the barrel nearly took off
the end of a finger - I still have the scars.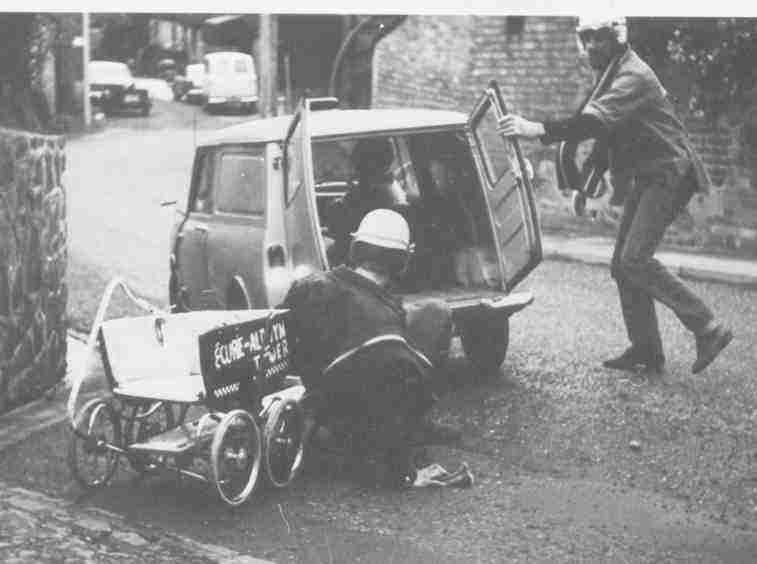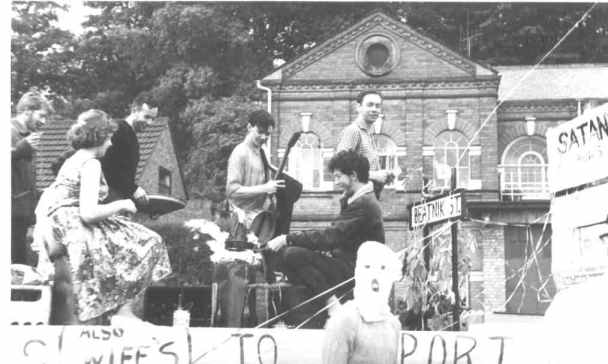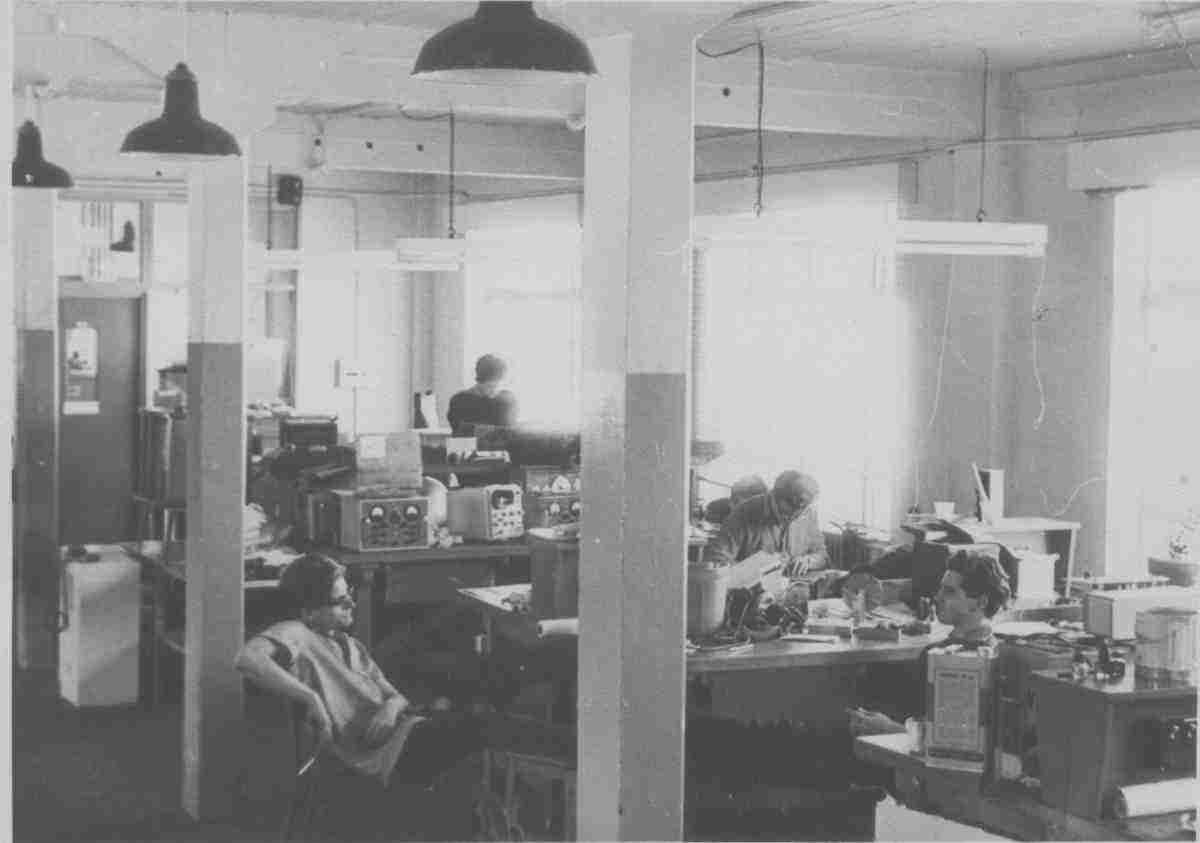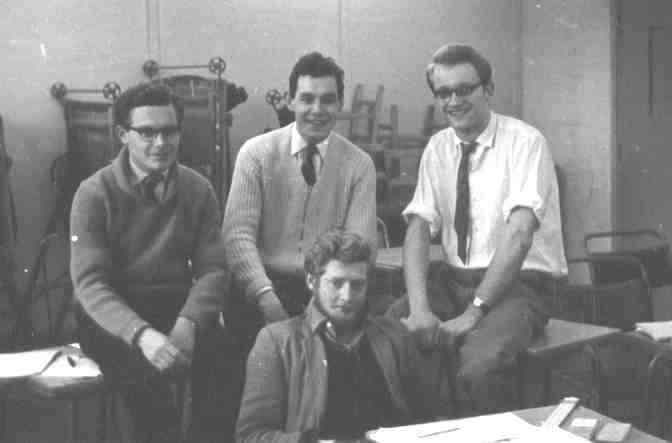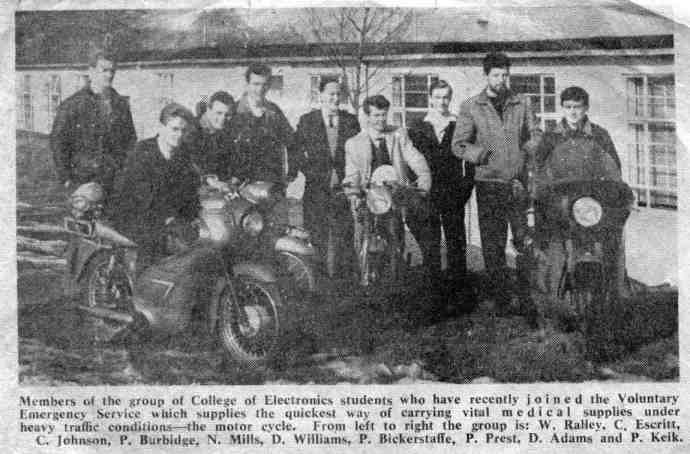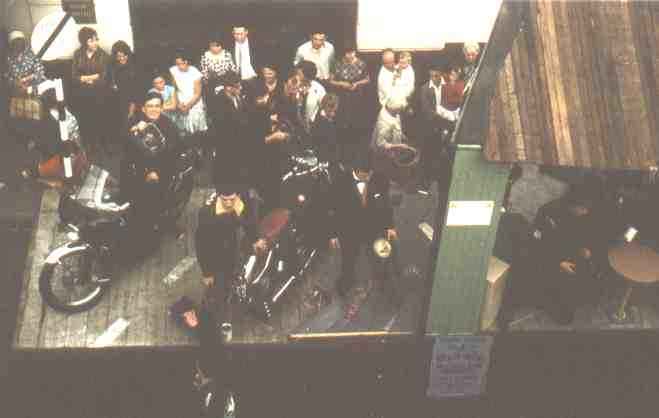 The Ford 8 Open Tourer which John Penwarden, John Smith and I
owned between us. I think we paid £10 altogether.
We did many miles in it including camping trips to N. Wales and
once it carried 14 people and a bicycle along the straight to Hanley Swan.
It eventually fell victim to the very first MOT test,
"not fit to be on the road" if I remember correctly.

When we bought it, it did not have a hood, but we made one from the bottom
of a rubber boat which we found in the basement of Park View - I hope it
wasn't yours! The car was originally black but was improved by a little
artwork on a red and yellow base. Unfortunately this was housepaint,
and it was always a little sticky.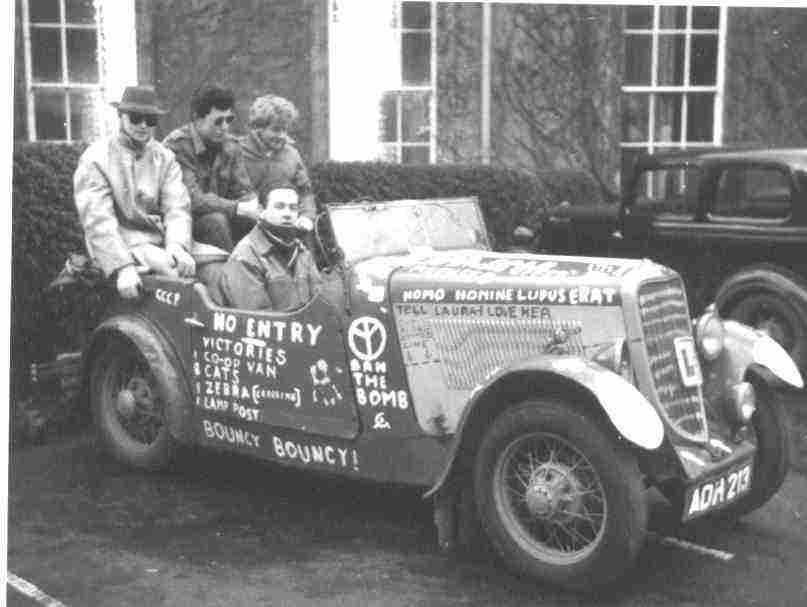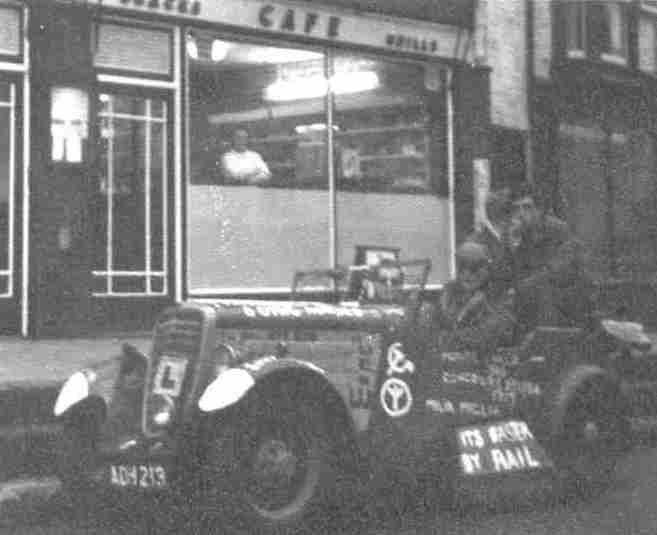 Photos or stuff like this will be welcome. Please email it in jpg, gif or similar format.